Nanaka 6/17 Review
Posted: 03/04/2013
Filed under:
Uncategorized
Leave a comment
Risembool Ranger Anime Reviews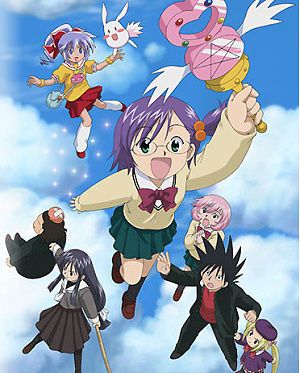 Story:
Nanaka is a high school student who couldn't be more serious about her studies if she tried. And not only is she serious, but she holds her classmates, specifically her childhood friend Nenji, to the same standard. But when she falls down some stairs on a rainy day, all her hard earned work is gone (along with her attitude) and replaced with the mind of a six year old. Attempting to keep her living a normal life, Nenji and her father work together to keep the change a secret from everyone.
Violence:
Aside from some slapstick stuff, the violence in this show is pretty none existent. Falling down stairs is probably the most graphic and there's not a drop of blood involved.
Language:
This show is pretty tame in this department as well. Nenji probably has the worst mouth, but he does pretty well at keeping it tame after Nanaka's "incident." There's…
View original post 398 more words
---